Ninja Cornbread Casserole
2014-03-30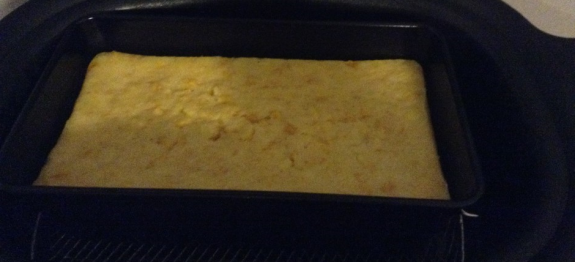 Prep Time :

0m

Cook Time :

0m

Ready In :

0m
Ingredients:
1 box cornbread mix (I used Jiffy)
1 egg
1/2 stick butter
8 oz sour cream
1 can creamed sweet corn
1 can regular sweet corn (drained)
Pam
1 baking pan that will fit in Ninja
Mix all ingredients together and pour into baking pan that has been lightly sprayed with Pam.
Pour 2 C water into Ninja pot and place rack in Ninja pot.
Put casserole on rack and place lid on pot.
You may also drape a large dish towel over the top of the Ninja, to absorb excess steam, before placing the lid on.
Bake at 350 for 55 mins, adding 1/2 to 1 C water to pot every 1/2 hour.
Test for doneness with toothpick test as you would with a cake.