Salsa Corn Soup with Chicken
2015-03-07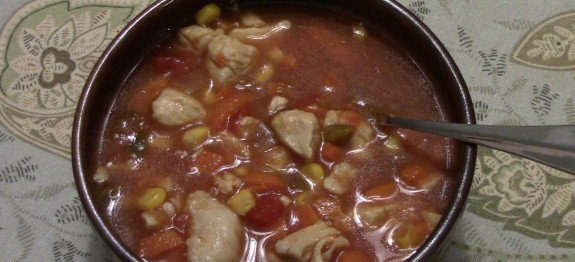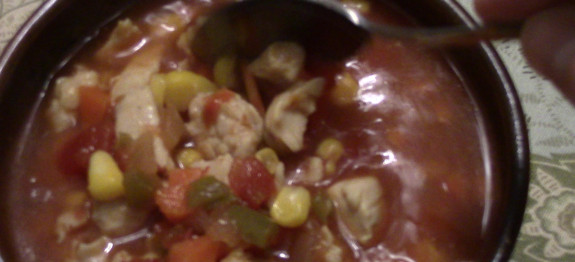 Prep Time :

0m

Cook Time :

0m

Ready In :

0m
Ingredients
1.5 quarts chicken broth
1 lb boneless skinless chicken breast, diced
1 package 10-11 oz frozen whole kernel corn, thawed
2 jars (11 oz each) Salsa - mild or hot, your choice
2 large carrots, diced
Method
Step 1
Dice chicken breast and add to the Ninja.
Step 2
Turn the ninja to Stovetop HIGH, cook thoroughly.
Step 3
add in chicken broth, bring to a boil.
Step 4
add in corn, salsa and carrots. Bring to a boil.
Step 5
stir often, Reduce heat and simmer till carrots are tender
Add a dollop of sour cream and serve with tortilla chips. (optional)
This recipe was cut in half to fit in the Ninja.  You can double this recipe but you will need to use a large pot on the stove.  We used an 11qt pot.  The ninja is not big enough to support the full recipe. The full recipe uses 3 qts of chicken broth, 2 lbs of chicken, etc.
To watch the youtube video recipe of Salsa Corn soup with chicken.
Click here —> http://youtu.be/dWWFV_eNiPs