Tuscan Chicken Simmer
2016-03-14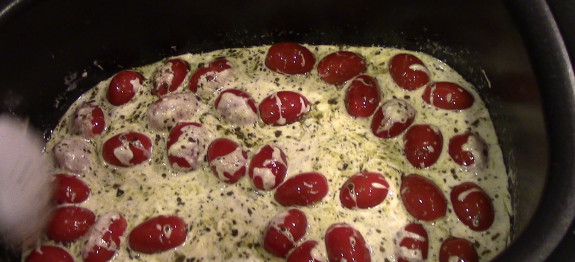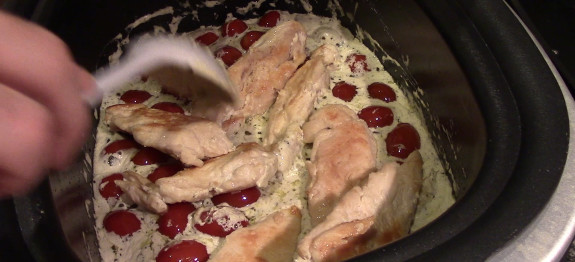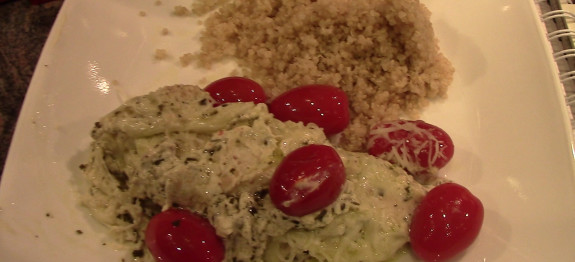 Yield :

4 servings

Prep Time :

5m

Cook Time :

30m

Ready In :

35m
Tuscan Chicken
Ingredients
4 small boneless skinless chicken breast halves (1 lb.)
4 oz.Cream Cheese, cubed
1/4 cup water
1/4 cup pesto
2 cups grape or cherry tomatoes
1 cup finely shredded Italian Five Cheese blend
Method
Step 1
Spray Ninja with cooking spray, turn on Stovetop High. Add Chicken. Cover with lid.
Step 2
Cook 8 - 10 min on each side until chicken is cooked to 165 degrees. Remove from Skillet, Keep warm.
Step 3
Reduce heat to low or medium if you have the 3 in 1. Add Cream cheese, water, pesto and tomatoes to Ninja pot. Cook uncovered for 2 - 3 minutes or until it is thoroughly heated. Stir occaisionally.
Step 4
Add chicken back into Ninja, cook and stir for 2 -3 minutes on medium or low heat. Make sure chicken is coated and heated through. Sprinkle Shredded cheese on top. Serve and enjoy!