3 Ingredient BlueBerry Cobbler
2014-03-13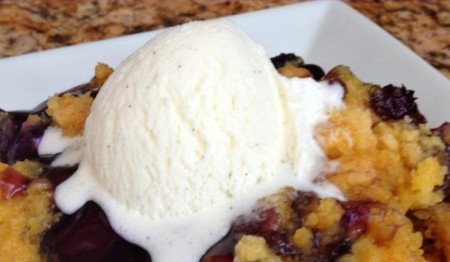 Prep Time :

0m

Cook Time :

0m

Ready In :

0m
Ingredients
No Ingredients Found !
1 stick of butter, melted
1 box of yellow cake mix (do not mix this according to the box, you only want the dry mixture in the
box)
(2) 21 oz cans of blueberry pie filling
Method
1. Spray the inside of your crock pot with non-stick cooking spray.
2. Pour the blueberry pie filling into the bottom of the crock pot.
3. Top the blueberry pie filling with the dry cake mix.
4. DO NOT STIR.
5. Top with melted butter.
6. Cook on high 2-3 hours – my crock pot gets quite warm so I put it on low and it took only 2 1/2 hours
to be cooked.
7. You can also leave the lid off for about 30 minutes to make the top more crisp.
8. Enjoy!