Brown sugar Italian seasoning chicken
2014-03-18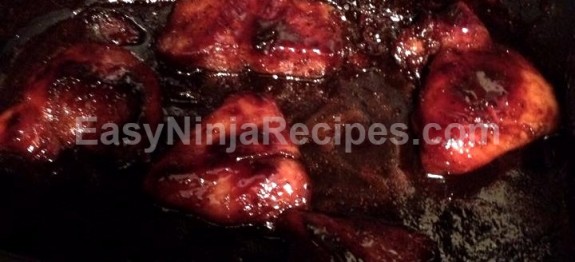 Prep Time :

0m

Cook Time :

60m

Ready In :

0m
Provided by Tamyra RiselikethePhoenix Murphy  
Ingredients
Chicken pieces(however much you like)
2 cups brown sugar
1 Italian dressing seasoning packet
Directions
Wash and dry chicken pieces.
Take a ziplock bag and put the brown sugar and seasoning packet contents inside. Mix seasoning together well.
Drop chicken pieces inside the bag, shaking to completely coat each piece.
Have your ninja preheated on stovetop high.
Place the chicken pieces flat in the hot ninja. Cook for 45-60 mins to completely cook chicken. **because the brown sugar heats up fast and gets hot you will want to standby and keep stirring every few mins. The brown sugar will bubble up and while it's cooking use a spoon to pour it over the meat as it cooks.
Turn off Ninja and enjoy.
****please note that the Ninja bottom will have a sticky glaze. Just soak it in hot soapy water before cleaning and it will come right off without stripping the coating inside the Ninja.

Ingredients
No Ingredients Found !
Method