Cheesy Corn Casserole.
2014-04-05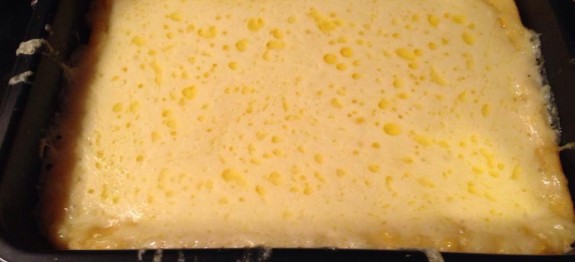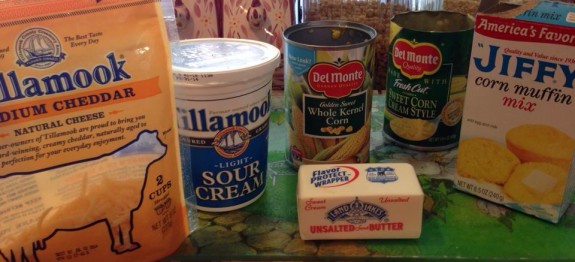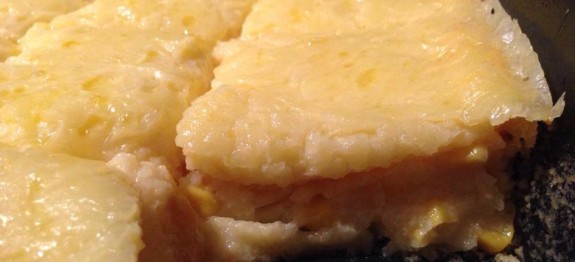 Prep Time :

0m

Cook Time :

0m

Ready In :

0m
Corn Casserole Recipe and Photos provided by Irina Babiskin Cohn

Mix

1 can creamed corn
1 can corn
1 jiffy mix
8 oz sour cream
4 oz. melted butter.

Bake 350° for 45 minutes

Add 1-1 1/2 cups of shredded cheese and bake another 5-10 minutes. I used white cheddar. I think regular cheddar would've been prettier.

Note: my sister, Arlene Gordon Babiskin informed me after I made it, that Jiffy cornbread mix has lard. I looked at the ingredients and indeed it has animal lard and something hydrogenized. Not good for anyone. She said the Trader Joe brand doesn't have lard. Who knew they still make products with lard. I guess that's why it's so cheap. I won't buy that brand again. You can even make the cornbread mix yourself and add the other ingredients to it.

I didn't use the butter in the recipe. Just my preference to save 400 calories and fat. I mean with all that lard, who needs more fat. This is a recipe I found on the Food Network from Paula Deen. This casserole is more like a soft cornbread cheesy kind of dish. I put one square into a frying pan today with some Pam and squashed it and pan fried it with an easy over egg.

Even better.